BASIC INFO
Technical description

Automatic clamping round bottle sticker
labeling machine
is one of the round bottle
labeling machine
s, be specially used to label, can be for one piece or double pieces, front and back label can be a flexible adjustment. It has a function to label for a tapered bottle. Select setting up position fixed mechanism, can be true for labeling at a fixed place to avoid the place do not want to be covered by the label. Can work separately or work connect with an assembly line or filling line.
With inspection of sensor, tracking label synchronously, ensure to labeling speed and smoothly. Host design
labeling machine
s using imported and domestic advanced technology to improve and make a solution for instability of general domestic labeling. By optical fiber computer control, we can get the synchronization track. The output of labels is controlled by a stepper motor or servo motor. It can detect the objects and size of labels automatically. It is modern and advanced electronic mechanical integration equipment automatically controlled by microcomputer mode, with large LCD touch panel, display and memory devices containing dozens of memory devices. The operation is simple, the labeling is accurate, the performance is reliable, and there is low noise. Sticker
labeling machine
is easy to clean, not moldy, beautiful after labeling and of high production efficiency. It is strong and won't fall off on its own.
1. Basic use
It is suitable for labeling on the round object, with the labeling accuracy of ± 0.5mm.

2. Scope of application
Applicable label: self adhesive label, electronic supervision code, bar code, etc. Applicable products: products requiring labeling on round objects.

3. Working process
operation process: put the product - > label and labeling (automatically realized by the equipment) - > take out the labeled product.
Main technical data

Labeling capacity: 0-35pcs/min
Labeling accuracy: ±0.5mm
Label material: Adhesive sticker, opaque or transparent label
The inner diameter of label roll: 76 mm
The outer diameter of label roll: 350mm (max)
The suitable size of label: length: 15mm ~ 300mm; width (base paper width): 15mm ~ 1550mm;
The suitable size of labeling objects: Can be customized
Operating direction: Left or Right
Total Power: 1.2kw
Power supply: AC220V/110V, Single phase. Globally customized
Net weight: About 250kg
Machine size: 200(L)×85(W)×130(H)cm
Chinese Best Automatic Desktop Round Bottle labeling machine Picture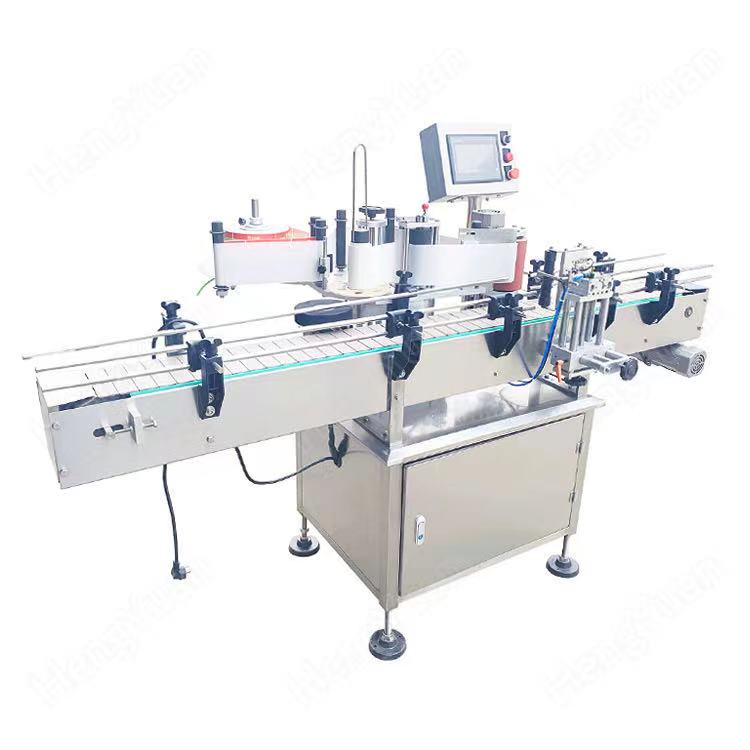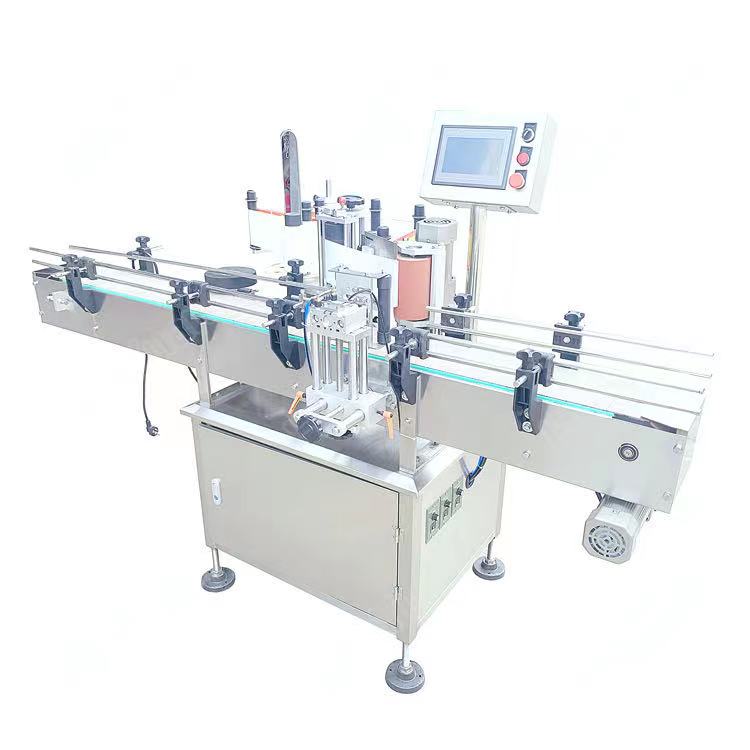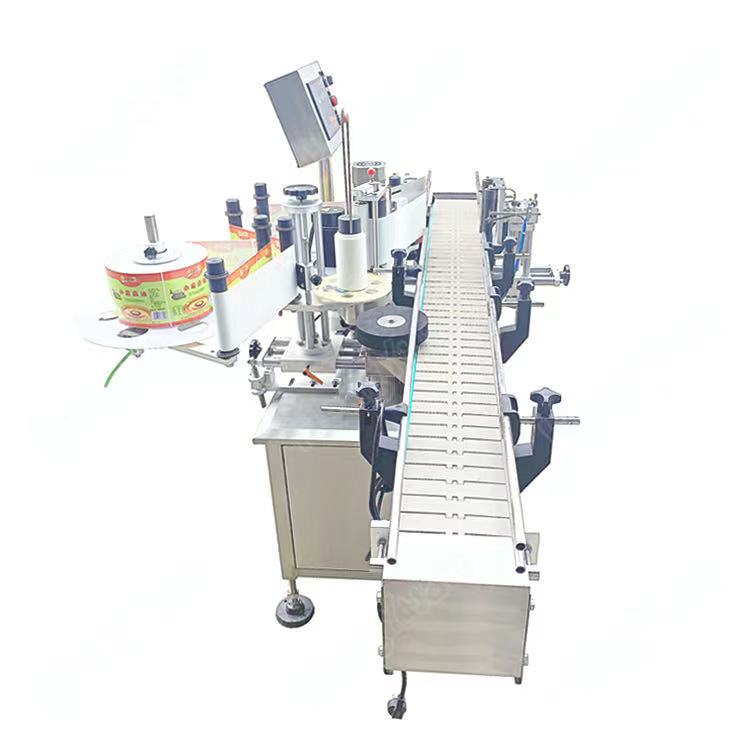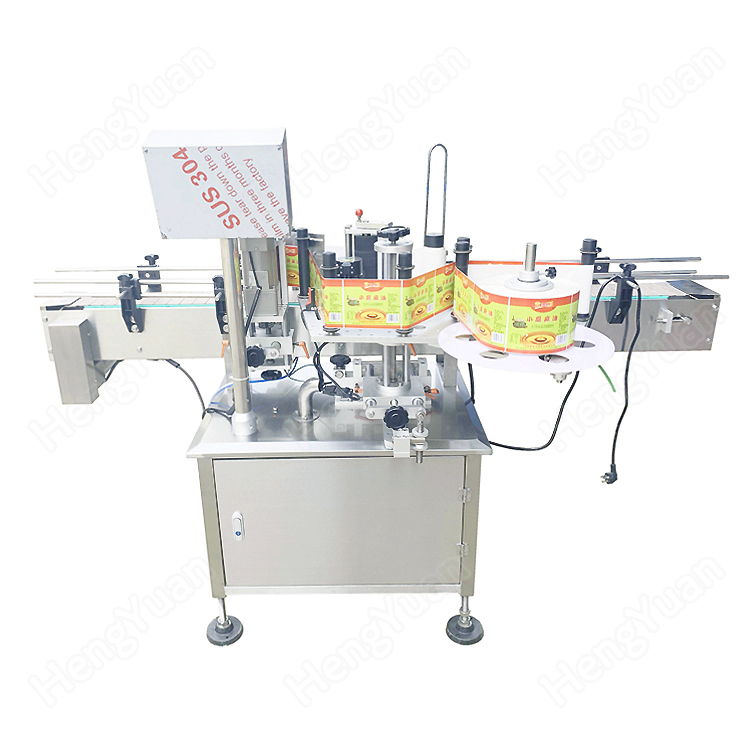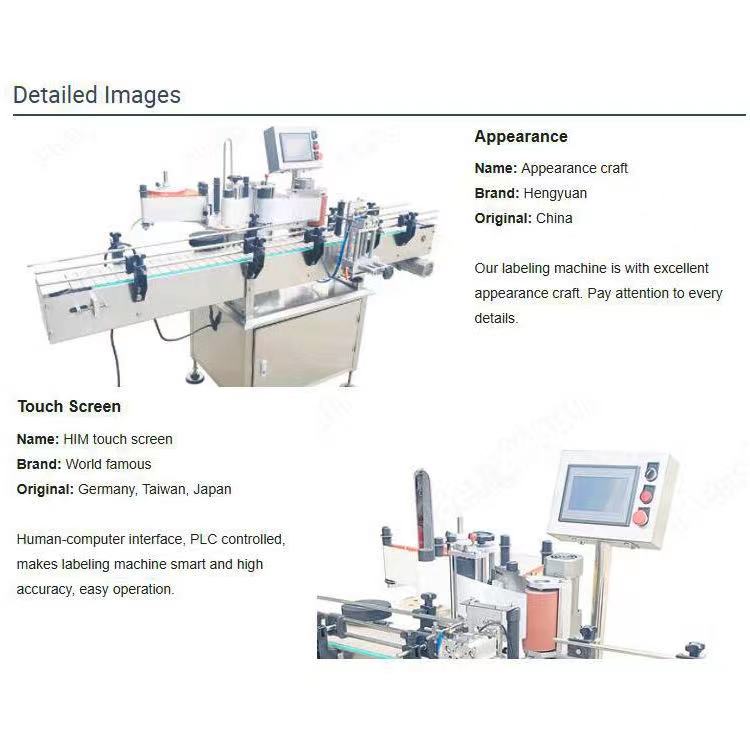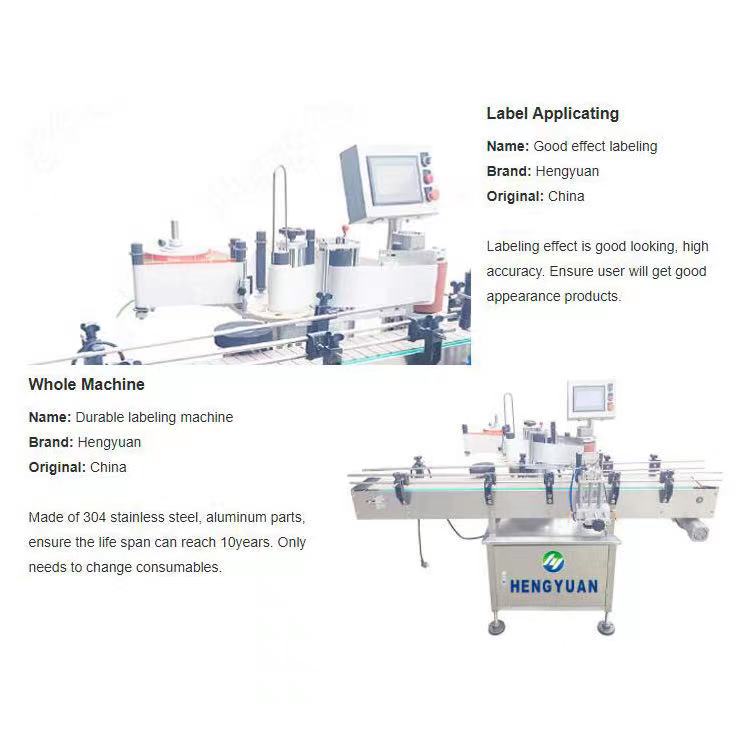 HYCL-150S
Automatic Positioning Round Bottle Label Applicator Application
Automatic clamping round bottle sticker labeling machine is suitable for labeling for labeling on round objects, It is widely used in labeling of daily chemical, agricultural chemical, food, personal care and pharmaceutics industry.
For examples: round bottles, round objects, round jars, round pesticide bottles, round beverage drinking bottles, round vials, round shampoo bottles, hand wash bottles, etc Label application machine.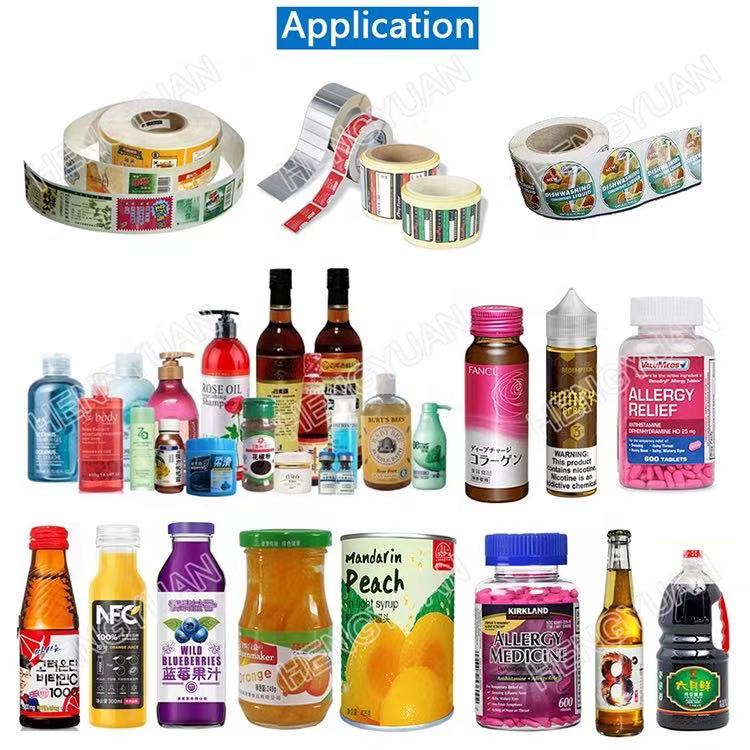 Click here to view Automatic Positioning Round Bottle labeling machine running video on youtube
Automatic clamping labeling machine:
https://youtu.be/3yiUxkDhIGE
Contact us to get more information and quotation
Email : sales@myhymachinery.com or hymachinery01@gmail.com
Skype: hymachinery01@hotmail.com
Mobile: +8613776804621
WhatsApp: +8613776804621

Subscribe to us on YouTube channel:
https://www.youtube.com/channel/UCrXv1ObuGDv_nqhY0DC2bfQ