BASIC INFO
This powder bottle filling equipment is a latest
filling machine
designed and developed by our company according to the latest GMP standard of the country. The machine adopts the latest technology, and the design is more reasonable, more concise and more robust. Automatically enter the machine tank, metering, filling, suitable for packaging powder and small granular materials. It is controlled by plc and touch screen. Can match with online weighing to make sure high-accuracy.
The machine is made of SUS304 stainless steel, and can be washed easily.
It is an ideal automatic POWDER filling equipment for food industry, chemical industry, medical industry, farm chemical industry, daily industry, etc.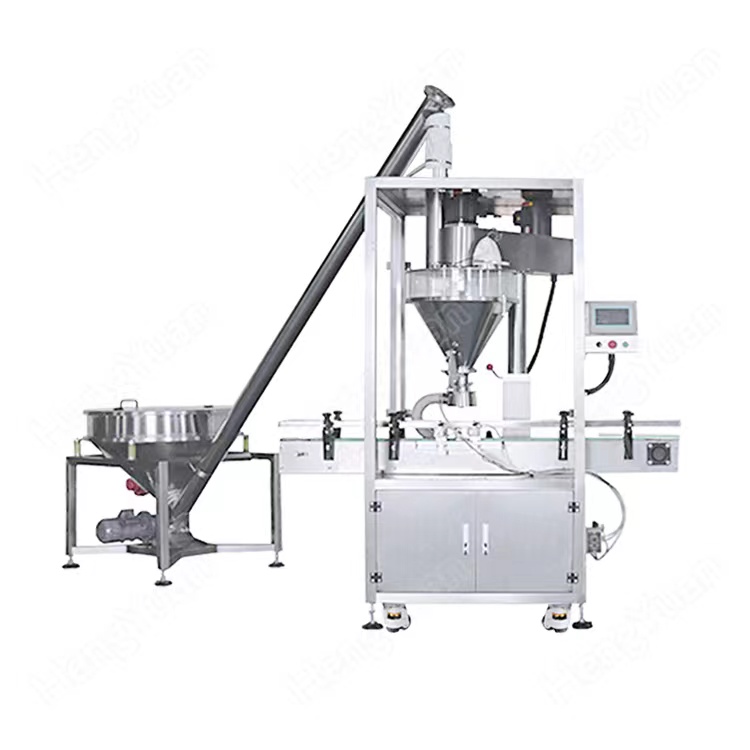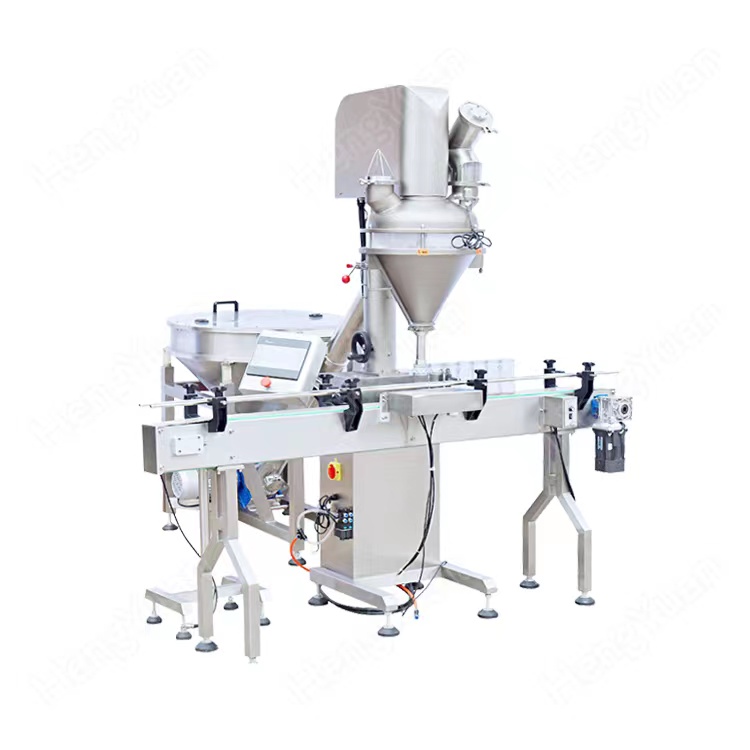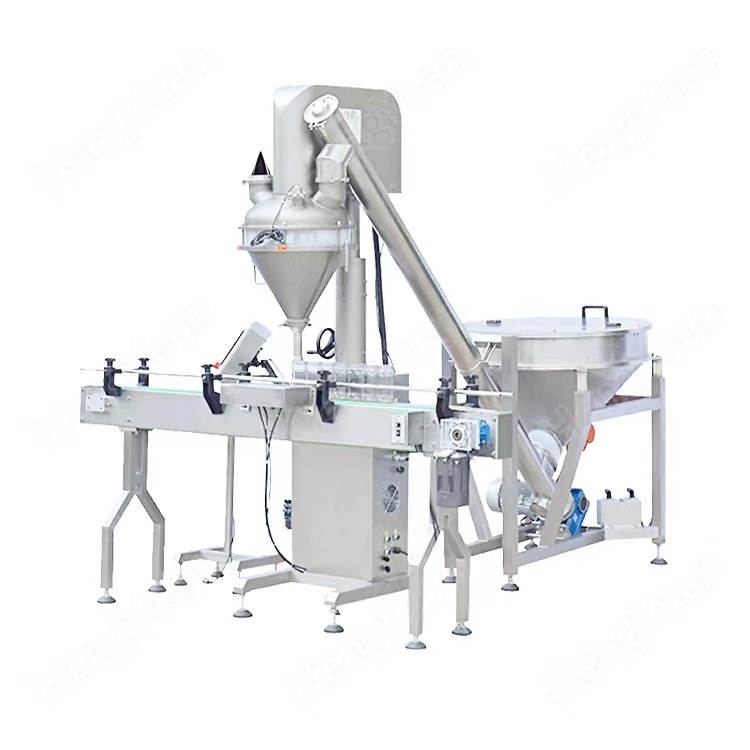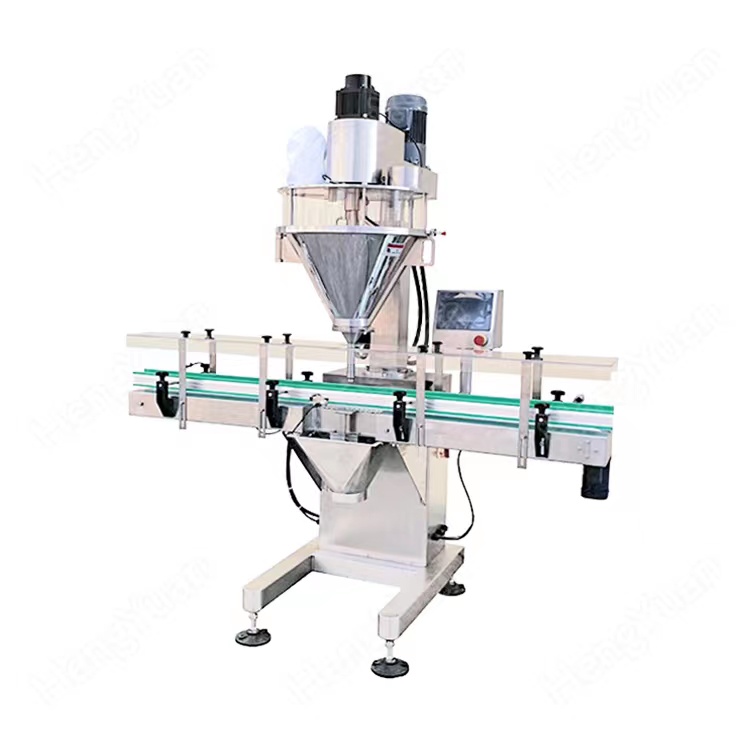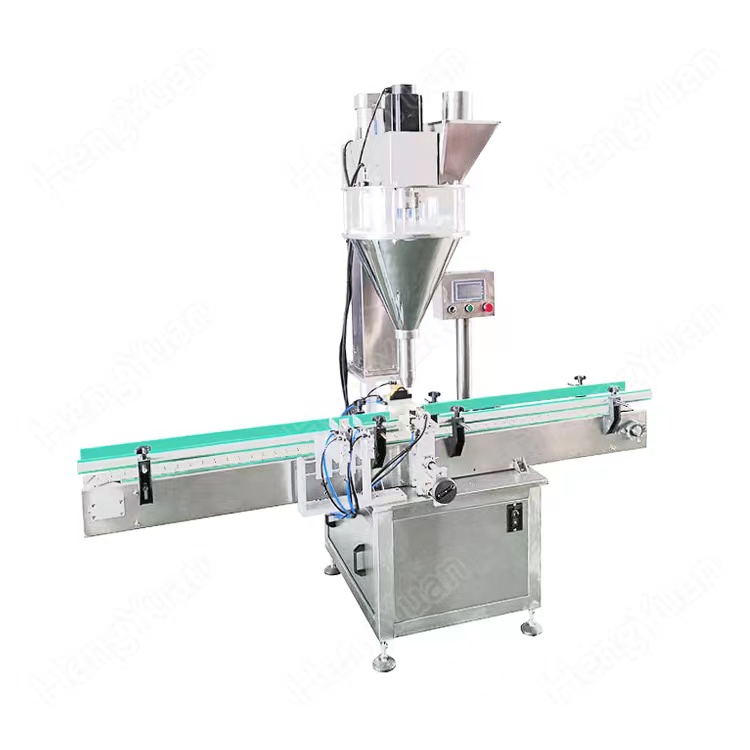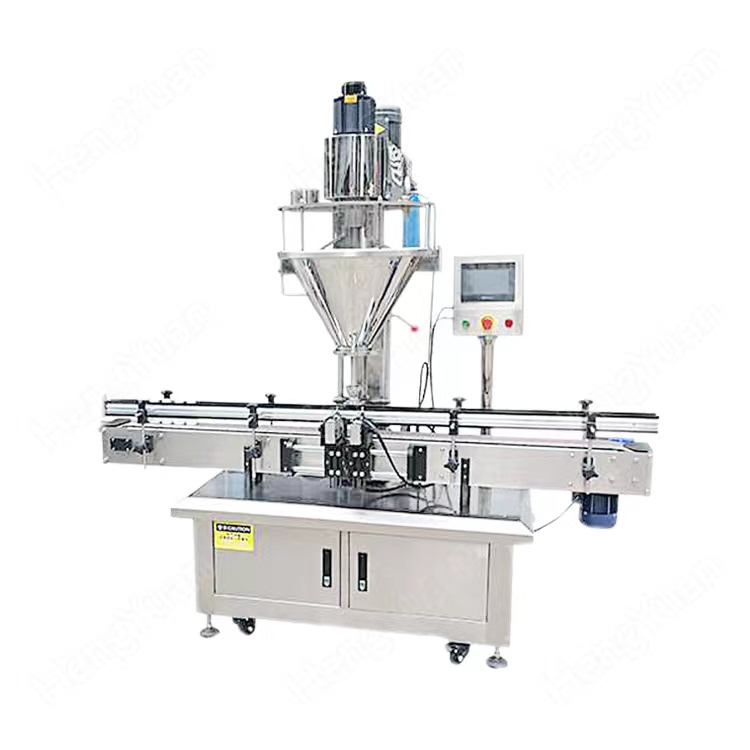 Automatic Linear Powder Single Head Filler
is suitable for below product samples

Milk powder filling machine, protein powder filling machine, chicken powder filling machine, solid beverage bottle filling machine, grape mash filling machine, rice powder filling machine, grape powder filling machine, coriander powder plastic jar filling machine, feed powder filling machine, enzyme preparation powder bottle filling machine, starch powder filler, milk powder tin can filling machine, seasoning powder filling machine, powder filling machine, coffee powder filling machine, protein powder filling machine, juice powder filling machine, meal replacement powder bottle filling machine, red bean powder
filler
. HYAS-P10 automatic powder bottle linear filling machine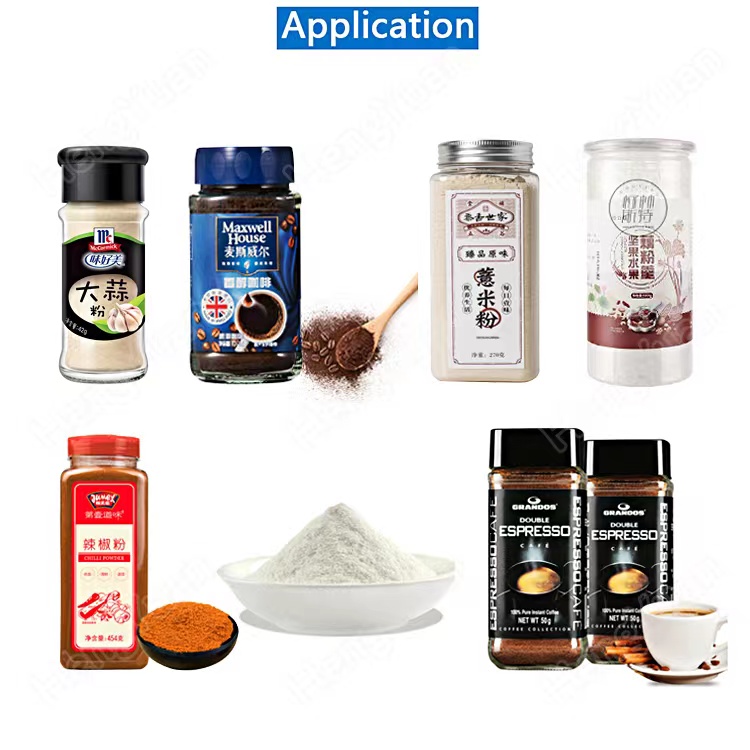 Click here to view
Automatic Linear Powder Single Head filling machine
running video on YouTube
https://youtu.be/-qmGlArTjMQ


Contact us to get more information and quotation
Email : sales@myhymachinery.com or hymachinery01@gmail.com
Skype: hymachinery01@hotmail.com
Mobile: +8613776804621